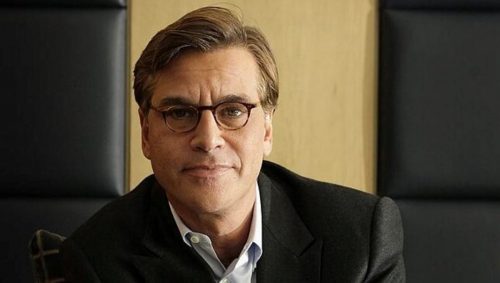 Back in November of 2022, acclaimed writer and director Aaron Sorkin suffered a devastating stroke due to high blood pressure.
Speaking with the New York Times recently Sorkin recalled what his doctor said to him when he woke up in the hospital. "You're supposed to be dead."
Aaron said he never worried about the effects his lifestyle was having on him. "I thought I was one of those people who could eat whatever he wanted, smoke as much as he wanted, and it's not going to affect me. Boy, was I wrong."
Sorkin added later, "There was a minute when I was concerned that I was never going to be able to write again, and I was concerned in the short-term that I wasn't going to be able to continue writing 'Camelot.'"
Aaron says his choice to go public with the stroke was to help others. "if it'll get one person to stop smoking, then it'll be helpful." Sorkin said for a long period of time he was smoking two packs of cigarettes a day.