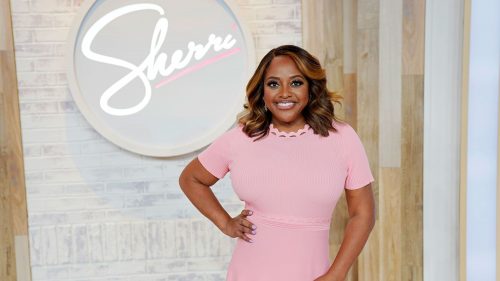 It may have been way back in the 90's, but the time she spent in jail is always in Sherri Shepherds mind.
Back in the 90's when Sherri was first breaking into the entertainment business, she had something like $10,000 in unpaid moving violation tickets. Do you know how many tickets you have to get to hit $10k???
I digress. So she wasn't paying them and she was arrested. And actually served a little time.
"Yeah, I went to jail for not paying my tickets. At the time I did not think being in jail was a good moment, but looking back I learned to pay all my bills," she told Page Six.
"Jail, that was a classroom… it was a life lesson, and now I pay my bills on time."
"One of the girls in jail said, 'Leave Sherri alone because she's gonna be somebody and we are going to be here for the rest of our lives,' literally that's what she used to say," the star told us of her time behind bars.
"Her name was Shelby and she came to both my weddings when I got out. But sometimes people see things in you that you don't see yourself, and when she said those words, 'Sherri is gonna be somebody,' I never thought that for myself. So I just knew that something was going to happen."
Wow! Wish the experience was as uplifting for all those sent to the big house!