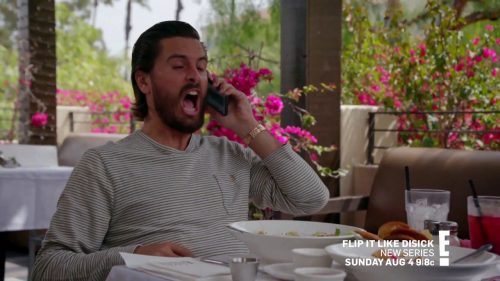 Scott Disick has been absent from the Kardashians Hulu show since they got there. He's been adamant about getting paid what he's worth. Seems now he is.
Scott will be back for season 3 after signing a 'massive' contract, but he comes with a stipulation. He's not the villain.
Kourtney's ex will be in several episodes this season, but he has made it clear he wont be used as a villain in connection to Kourt and Travis.
'Scott filmed for the show last week after inking a massive contract to be in the upcoming season,' a source close to Scott says. 'He was initially against coming back bc he didn't want be the villain in Kourtney and Travis's storyline.'
So I guess we have that to look forward to. Wooomp wooomp.