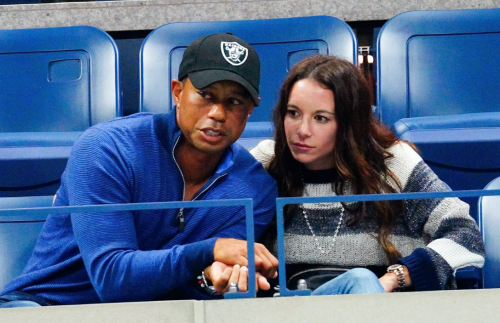 When a person gets into a relationship with a celebrity there's almost always that uncomfortable moment when they're asked to sign an NDA. A None Disclosure Agreement. A promise that no matter what, you wont go spilling every messy detail of the relationship with others. Even after you break up.
Tiger Woods had his ex girlfriend, Erica Herman, sign one back in 2017 when they started dating. And now that they've broken up, Erica is looking to unload her stories. And she wants a court to give her the ok.
TMZ says Erica filed legal docs stating the NDA should be nullified due to the Speak Out Act, which prohibits the enforceability of an NDA agreed to before a dispute arises involving sexual assault or sexual harassment.
But there's no indication of what assault or harassment she's referring to of if it involves Woods or a member of his entourage.
Either way, she'll need something serious to back that up. NDA's are hard to break.