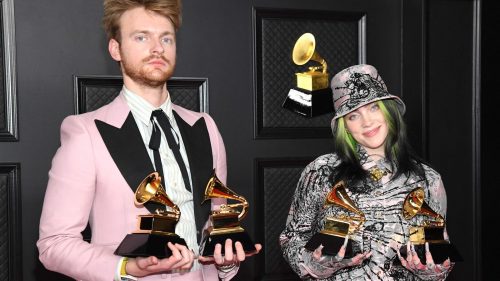 Febuary 5th is the day the Grammy's air on CBS, so lets take a look at who's performing this year!
The first round of performers for the 2023 GRAMMYs has been announced. Taking the GRAMMY stage will be current nominees Bad Bunny, Mary J. Blige, Brandi Carlile, Luke Combs, Steve Lacy, Lizzo, Kim Petras, and Sam Smith.
But I feel like I just saw Lizzo, Brandi Carlile and Mary J perform at the last music awards show? I mean I know they're excellent, but are they all that work?
Prior to the Telecast, the GRAMMY Awards Premiere Ceremony will be broadcast live from the Microsoft Theater at 12:30 p.m. PT and will be streamed live on live.GRAMMY.com. Additional performers will be announced in the coming days.
On GRAMMY Sunday, fans can access exclusive, behind-the-scenes GRAMMYs content, including performances, acceptance speeches, interviews from the?GRAMMY Live red-carpet special, and more via the Recording Academy's digital experience on live.GRAMMY.com.