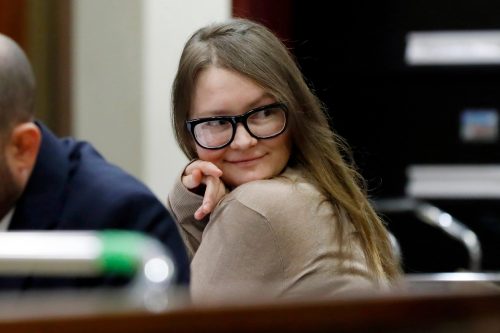 The "fake heiress" we all gre w to lovehate when her story was told on Netflix last year (Inventing Anna), is coming back to tv.
"Delvey's Dinner Club" will be a reality show, (though I can't find where it will be showing) that brings guests to Anna's home in the West Village for dinner and conversation.
They can't go elsewhere to eat, because Anna, of course, is on house arrest.
With her guests, she will discuss everything from her experience within the criminal justice system and how she will be rebuilding her image after being labeled as a con artist to her plans for the future and her isolation during the day due to her house arrest.
"There's nothing like the experience of bringing together a curated group of friends to share life stories and enjoy a great culinary experience," Delvey, who just turned 32, said in a press release obtained by Page Six.
I'm actually all over this, so I'll let you all know when I hear more!