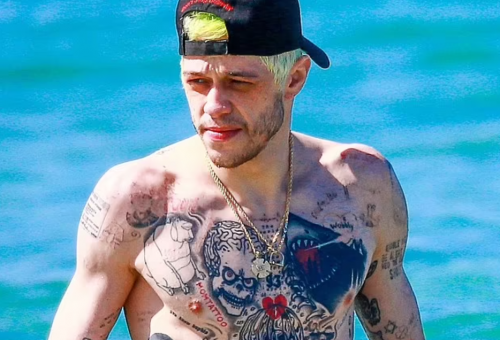 When Pete Davidson dates a girl he shows his dedication right out of the gate with a tattoo as a symbol of his love. When he was with Kim Kardashian he got FOUR of them.
The four tattoos consist of "My girl is a lawyer," "Kim," "Jasmine and Aladdin," which was to honor the characters they played on SNL that brought them together in the first place, and lastly, he got "KNSCP". The last one stands for Kim, North, Saint, Chicago and Psalm. Her kids.
Getting someone's kids initials tattood only after just a few months dating is crazy enough, but the "kim" is actually branded on him. So I don't know how he managed to get that off his skin.
But as these pics show, the tatts appear to be gone!