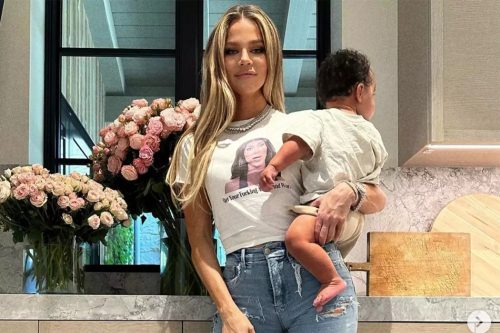 I know you've all been dying to know. What is the name of the newest Kardashian?? The one birthed by Khloe Kardashian and that cad boyfriend of hers, Tristan Thompson.
After teasing that her 9-month-old baby boy's name would be revealed on The Kardashians, the 37-year-old revealed her son's name is Tatum!
While attending sister Kendall Jenner's 818 Tequila event, James Corden asks the Good American co-founder about what's new with her.
During the scene, the mom of two talks about her new arrival and shares her baby's name, Tatum. She goes on to say, "Naming a human is really hard." Ha! I bet.