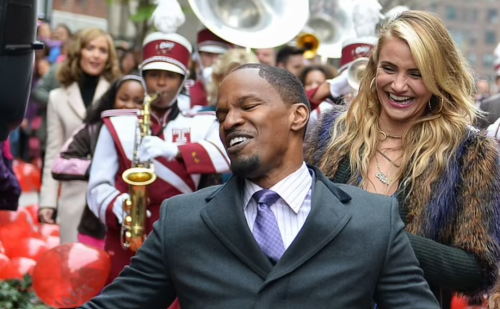 Back in 2018, Cameron Diaz announced she was leaving the acting world to concentrate on herself and her husband, Benji Madden. It lasted 5 years.
Cameron is now on set with Jamie Foxx making a new film, but it didn't happen as easily as you may think.
Jamie says he lured Cameron out of retirement with a special guest.
The two were on a zoom call when Cameron said she was so nervous about announcing a comeback so Jamie brought in a ringer. Tom Brady.
'I was talking to Jamie and he said you needed a few tips on how to un-retire. I'm relatively successful at un-retiring,' he stated.
Jamie also added a message in which he said he needed a bit of help to get Diaz back into acting, describing her as a GOAT.
Cameron I hope you aren't mad I recorded this, but no turning back now. Had to call in the GOAT to bring back another GOAT,' he said.
She wrote: 'Jamie Foxx, only you could get me back in action!!! I can't frickin wait it's gonna be a blast!'