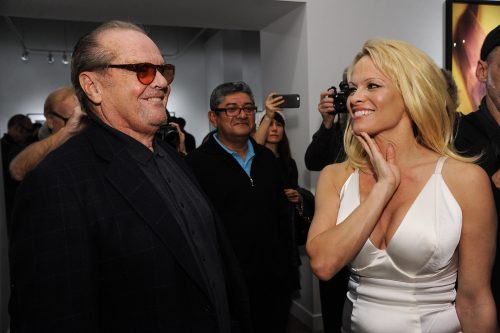 As if Pam Anderson in the Playboy mansion isn't steamy enough, it seems she also stumbled in on a few other good times.
Pam spoke to Variety Magazine this month and told about a time she was at the mansion when she walked in on Jack having sex in the bathroom.
She said: "They were all giggling and kissing up against the wall, sliding all over each other. I walked by to use the mirror, bending over the sink to fix my lip gloss."
"Trying not to look, but I couldn't help myself and caught his eye in the reflection. I guess that got him to the finish line, because he made a funny noise, smiled and said, "Thanks, dear."'
Oh god. That's so gross. I guess it wasn't so sexy after all lol.