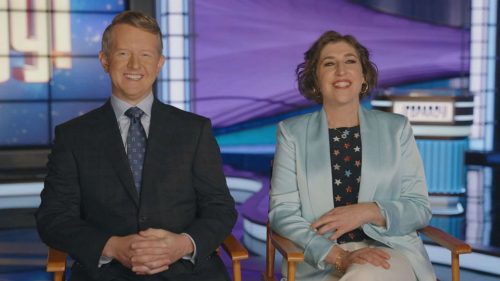 Jeopardy hosts Ken Jennings and Mayim Bialik have both been tasked with hosting the beloved show now that they were officially chosen by producers.
Ken started out the 39th season in September, but Mayim was expected to take over in January 2023 and Ken goes to his other show, Master Minds.
But now Michael Davies, executive producer, says things were moved around because of show restraints.

"The fact is, we have so much Jeopardy! to make, and so many plans for the future, that we always knew we would need multiple hosts for the franchise and we are just so grateful that Mayim and Ken stepped in and stepped up to put the show in a position to succeed," Davies said. "And succeed it has."
Bialik, on the other hand, is now not expected to take over until Feb. 20, when the High School Reunion Tournament begins.
"Originally, we did think Mayim was going to come back in January," Jeopardy! producer Sarah Whitcomb Foss said during the podcast. "Her Call me Kat schedule, it evolved, so we are seeing her a little later than we had anticipated. But not for any lack of wanting to have both of our hosts on the show as much as possible—just scheduling. Mayim is a busy, busy woman! We're excited, though, to have her back."