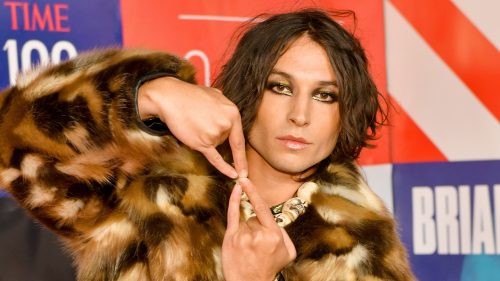 Last year eccentric actor Ezra Miller was accused of stealing bottles of liquor from his neighbor's house in Vermont. As a result, he was in court last week to plead to the charges.
The 30-year-old copped to a single, lesser charge of unlawful trespassing.
"Ezra Miller pled guilty this morning to a misdemeanor unlawful trespass in Vermont Superior Court and accepted the conditions imposed by the court," Miller's attorney, Lisa Shelkrot, tells Yahoo Entertainment in a statement. "Ezra would like to thank the court and the community for their trust and patience throughout this process, and would once again like to acknowledge the love and support they have received from their family and friends, who continue to be a vital presence in their ongoing mental health."
Court documents obtained by NBC News showed prosecutors proposed Miller face 89 to 90 days in a suspended sentence, plus a year probation and $500 fine. Miller was facing more than 20 years behind bars for the felony burglary charge.
Now it seems he wont likely have to worry about any of that. Miller agreed to several conditions as a part of the deal, including abstaining from alcohol, submitting to random drug tests, and a commitment to continue seeking mental health treatment.